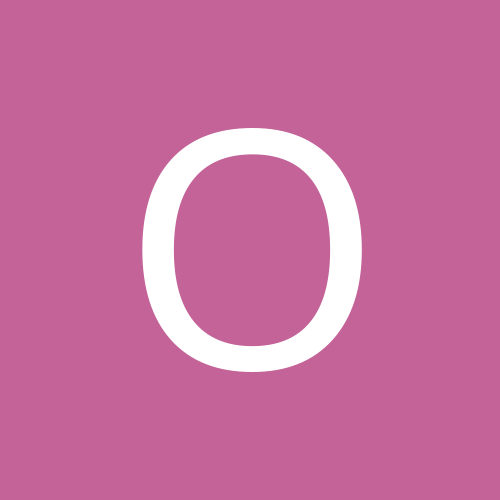 Content count

180

Joined

Last visited
Community Reputation
0
Neutral
Previous Fields
How did you find ChitChat?
good for her! I'm liking Leah more and more now.

I hope this girl gets the help she seems to genuinely need. Everything I read about her is just heartbreakingly sad.

only1ash replied to alpierce's topic in Open Forum

HR Director here! :-) Do you know if this guy acts like this towards anyone else? If you aren't comfortable talking to your boss, could you talk to someone in HR about it? This *could* be handled very discreetly by the HR Dept and in an informal manner. That typically gets the point across without making waves throughout the office. People really don't like being called to come talk to us behind closed doors! :-) If one of my employees told me what you just said (especially the part about not wanting your supervisor involved because you don't want to cause additional problems), I would call the other employee in my office and have a very candid conversation about his behavior making others uncomfortable. I wouldn't mention any specific co-worker(s), wouldn't talk at all about what supposedly had been said, I would focus more on how he could improve his professional relationships. Given the structure of where I work, I would probably have a conversation with the supervisor about the other employee to give him/her a heads up on what behavior should not be tolerated, but I also wouldn't mention who had brought any of it to my attention.

And just why the hell not?? I understand CA has an overcrowding problem, but this chick clearly has no problem getting behind the wheel while under the influence. How many accidents is it going to take? I've lost count of how many she's had already. She's an obvious danger to others -- and that's not even getting into punching someone in the face, stealing, and getting high. In fact, I could even overlook those things, but for the fact she refuses to get a freaking driver to drive her entitled, intoxicated ass around. Maybe she could give her fat face a break on the injections for a month and pay for a car service instead. THIS BITCH I CANT FUCKING STAND HER. Sorry, rant over. Apologies for the f-bomb. She just makes me mental. completely agree, f-bomb and all! :-)

Put. Her. Ass. In. Jail!!!

I completely agree. All of this is so totally bizarre.

All of this seems so weird to me. Was the apology just an attempt to save face with the Twilight fans? I don't know why else she would call him out by name, yet not acknowledge the family of the director. It's bizarre.

http://www.nydailynews.com/gossip/omg/john...ksEnabled=false

http://www.radaronline.com/exclusives/2012...t-john-travolta

If they keep freaking reproducing, they will NEVER ACTUALLY GO AWAY!! This family is just trash with money.

Source: Sheen Fight Sparked By Daughter Sam Today 6:19 PM PST by Marc Malkin Wenn.com Charlie Sheen and Brooke Mueller's heated holiday argument is not something new to their family and friends. "The tiniest thing will set them off," a source says. "Charlie has a bad temper. It gets scary." According to a police affidavit, Sheen claims that their Christmas Day blowout was sparked when he told Mueller about a song he has with one of his and ex-wife Denise Richards' two daughters. A source tells us that the daughter is the oldest of the two, five-year-old Sam... The song apparently has something to do with a Christmas present Sheen bought for Sam. Sheen has told people that Mueller became upset and wanted to know why she and Sheen didn't have a similar song, the source says. "Charlie says she is really jealous of his daughters, especially after he and Denise finally started getting along," the source says. The source also says that Mueller has become increasingly suspicious of Sheen because of his past substance abuse issues and fondness for call girls. "Obviously the fight wasn't just about the song," the source says. "Nothing excuses what Charlie may have done, but there's more there." The source said many around the couple believe that both of them need help. "They've got to think about those two little boys," the source said, referring to Sheen and Mueller's 9-month-old twin sons, Bob and Max. "But, yeah, I think it will end in divorce."

His ass needs to be locked up. He is one fucked up individual and is DANGEROUS! Sad thing about it is that once these 2 get divorced, in a couple of years some other young thing will see fame, fortune and social status when she looks at him and the cycle will start all over.

Police: Mueller Says Sheen Threatened to Kill Her Today 5:32 PM PST by Natalie Finn Frank Micelotta/Emmys/Getty Images for FOX The plot sickens. Charlie Sheen held wife Brooke Mueller down on their bed and threatened to kill her if she told anybody about his bad behavior, according to an arrest warrant affidavit released today to E! News detailing what Mueller told police after the Christmas Day incident with her husband. Read the report Sheen became enraged when Mueller told him she wanted a divorce and would take their children away, states the report filed by responding officer Rick Magnuson of the Aspen Police Department. (Mueller talked to a female officer at the scene, who relayed her statements to Magnuson.) When Mueller said this, Sheen straddled her on the bed and grabbed the upper part of her throat, she told police, adding that he then put a knife to her throat and said, "You better be in fear. If you tell anybody, I'll kill you." And his alleged comments get nastier. "Your mother's money means nothing, I have ex-police I can hire who know how to get the job done and they won't leave any trace," Sheen continued, according to Mueller. Mueller told the police that she feared for her life and that Sheen only let her up when she apologized, telling him, "You're right, you're right, you're right. I'm sorry, I love you." The 32-year-old mother of twins had red marks on her neck that Mueller said were caused when Sheen held her down, the report continues. While the female cop was questioning Mueller, Magnuson was busy with Sheen, who is referred to throughout the report by his given name, Carlos Irwin Estevez. Magnuson states that Mueller, who had called 911, was in the kitchen and Sheen was upstairs when he first arrived at their home. Once he got ahold of Sheen, the actor told the cop that Mueller had been "abusing alcohol" and that the two had been having marital problems. Sheen told Magnuson that Mueller was jealous of his relationship with a daughter he fathered with someone else and that their latest argument started when he "shared a song for his daughter." Their "predominantly verbal" scuffle escalated and both slapped each other's arm during the fight, Sheen said. Mueller "irately" threatened to divorce him and take the kids, and at some point he grabbed her eyeglasses off her face and snapped them in two, the actor admitted. Per the report, Sheen denies ever threatening his wife with a knife or strangling her. Once he had seen the weapon, a folding knife with a 4-inch blade, and talked to Mueller, Magnuson put Sheen under arrest. The Two and a Half Men star was booked on suspicion of menacing and second-degree assault, both felonies, as well as misdemeanor criminal mischief. He posted $8,500 bail that night, and a routine order of protection was issued mandating that Sheen stay away from Mueller and not try to contact her. Sheen is due in court Feb. 8 to face the rap.

source - EOnline Looks like Charlie Sheen will be celebrating the holidays behind bars this year. The Two and a Half Men star was arrested on felony domestic violence charges Friday morning in Aspen, Colorado, E! News confirms. Details of the arrest are currently being kept underwraps, but the Denver Post reports that Sheen was arrested by Pitkin County police on charges of felony second-degree assault, felony menacing and a misdemeanor charge of criminal mischief. A statement from the Sheriff's Department says Sheen has an $8,500 bond but must remain in jail until his first court appearance, which is standard for the Colorado justice system. RadarOnline reports Sheen was detained after a scuffle with wife Brooke Mueller. Story developing...