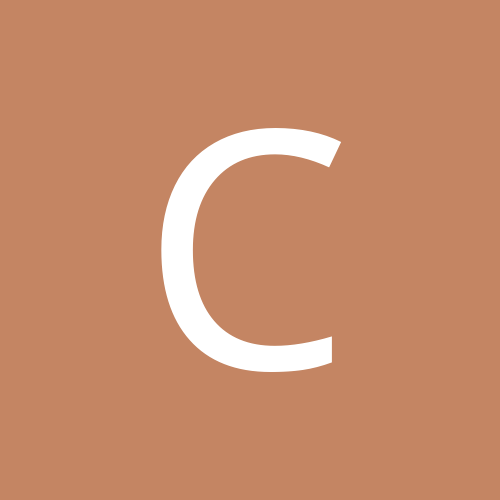 Content count

94

Joined

Last visited
Community Reputation
0
Neutral
Previous Fields
How did you find ChitChat?

honestly don't recall. have been a lurker/guest for more than a month.
Drew looks gorgeous in a recent photo shoot for an unknown magazine:

Sienna at the Critic's Choice Awards:

Hey I don't make the news, I just report it. This was on a site I was looking at earlier today and I forgot to tag the post with the name.

Steven Cojocaru has stopped doing whatever drugs he was doing, and has blown up almost as big as a Macy's Turkey Day balloon. Here he is pictured with the Antichrist, Rachel Zoe.

Fashion Week Runway Models in New York to be Given 'Recommendations' From Celebrity Smack The Council of Fashion Designers of America, the group responsible for organizing Fashion Week in New York, has come up with a list of recommendations for models on their runways. They did not set any weight limits per se, but are rather trying to encourage a healthy lifestyle and focus on educating the models. The organization issued the following statement, "Other groups have set strict rules about how much (or little) models are allowed to weigh. However, the CFDA is not recommending that models get a doctor's physical examination to assess their health or body mass index to be permitted to work … Eating disorders are emotional disorders that have psychological, behavioral, social, and physical manifestations, of which body weight is only one." The group plans on banning smoking and drinking from backstage, encouraging models to work limited hours, and discouraging models under 16 to work the runways. They also plan to supply the models with nutritious snacks and non-alcoholic beverages. I guess you can say that's a start. Seems like pretty obvious stuff to me. But what I want to know is, how exactly is this going to change anything? Models are going to do what models can to get work. And no matter what the CFDA says nothing is going to change the way the models are living if people in the industry keep hiring them.

Heather Does Shape Magazine From bumpshack Golden actress Heather Locklear is on the cover of the new Shape magazine. It is the fourth time in her career she has had the honor. Heather is 45 and in the best shape of her life according to her. "I look at these covers (1984, 1988, and 1990) now and think, Wow, nice body." "I may be "of a certain age…I feel more confident about myself now than I did 20 years ago. And I can honestly say I look better today." "There are times when I feel lazy and just want to staying bed all day…but I know that working out is the best way to get those endorphins going, which will make me feel better, which will make me feel better emotionally and physically." "To help me stay positive at 7 a.m. while I'm putting on my gym clothes, I say things like, 'Oh lunges! I love lunges! Let's do another set!'" "Ava's a great eater. (Heather's daughter) She only eat things like fruits and vegetable and sushi – no junk food…It's ironic because I want to set a good example for her with my eating habits, and she's the one who's helping me!" "It's my girlfriends who lift me up when I need it the most." "I've learned it's really important to make time for me." "Neither of us remembers why she said it, but the message was to enjoy life and have fun. And boy, did I have fun! My priorities have changed as I've gotten older. I still want to have fun, but now that philosophy translates to good health, good friends, good food, and good roles." "This is my second chapter. It's my chance to focus on Ava, on myself and on what I want to do. The thing I've learned in my 40s is that when you look out your window, you have to look past the windowsills. There is life beyond my little home."

Leo Likes Free Stuff, In A Big Way Posted Jan 12th 2007 5:19PM by TMZ Staff Leonardo DiCaprio will take your free stuff, but don't you dare ask for a photo in return! The incident went down at a Golden Globes gift suite on Thursday. At 5:15 PM, Leo entered the suite at the Friars Club in Beverly Hills, which was packed with over 40 vendors offering free items; including jewelry, handbags, shoes and barbecues. Leo's publicist tells TMZ his client was there to support Global Green, an environmental organization that had a booth in the suite. DiCaprio was there with his girlfriend, supermodel Bar Refaeli. Also in tow-- someone carrying two huge empty duffel bags. The drill at this event is for the celebrity to load up on free stuff in exchange for taking photographs with the various vendors. The vendors then use the photos to market their products and everyone wins. But that wasn't the case with Leo. The Golden Globe double-nominee informed the muckety-muck running the show, that no one was to take his picture. He then 'shopped' til the duffel bag guy dropped, cherrypicking the free stuff without giving anything in return. Leo would ask Bar if she wanted jewelry, and stated that certain handbags would be perfect for his mother. The only snag came when the "Titanic" star was approached by designer-to-the-stars Glenn Laiken. Our spies, who overheard the conversation, say that Laiken, who owns Alandales mens clothing store, told Leo, "I would love to make a custom shirt for you, but I understand you don't want any photos taken." Our sources say that Leo dismissively responded, "We have many other people here to see. I may be back." DiCaprio turned away and never came back to Laiken. Leo's rep insists the star was there to support his environmental cause, and people offered him the free stuff. He also says DiCaprio was told by Global Green that his picture would not be taken. Leo signed dozens- if not a hundred- autographs, which in of itself has market value.

Sienna Miller turned down the opportunity to play a Bond Girl in Casino Royale, even after being offered the part by new 007 Daniel Craig. The Alfie star claims she passed on the role because she wanted to establish herself as a serious actress. Craig and Miller starred together in the British gangster movie Layer Cake and media reports at the time suggested the two were romantically involved. She explains, "It would have been fun, but I didn't want to do it. "It would have been great to work with Daniel again though, because he is such a brilliant actor and I'm not surprised at all that he has made such a success of the (James) Bond role." From Celebrity Mound

A cartoon based on her new tour look.

Bad news for David Spade: Heather Locklear has professed her love for rockers. The former wife of Tommy Lee and Richie Sambora admitted, says People, that she likes the bad boys. What's more, she's officially "single." ... From TMZ

Is Paul McCartney actually the mean mofo that Heather claims? Heather Mills brought all sorts of ridiculous claims against beloved rocker Paul McCartney in their divorce proceedings. She claims he choked her, cut her with a wine glass, and pushed her on top of a coffee table during their four year marriage. Mills is known to be a serial liar, is said to have invented colorful stories from her past, and was even found to be impersonating a journalist also named Heather Mills. Everyone from her father to the guy who introduced her to Sir Paul has discredited her, and most people think that her claims against Paul are ridiculous and unfounded. Heather even said that Paul was abusive to his first wife, Linda. One piece of evidence in Heather's favor may have been the hours of audiotaped conversations between Paul's wife Linda and her friend Peter Cox, with whom she collaborated on a vegetarian cookbook published in 1989. McCartney paid Cox an amazing $380,000 for the tapes, and people assumed he was doing it to ensure that none of the intimate details of his first marriage would be released to the public during his divorce proceedings. Now The National Enquirer reports that a Beatles biographer has hours of audiotape from Paul McCartney's stepmother and stepsister in which they claim that he was cruel to his ailing father and has always treated them with contempt. If you read what they're saying, it sounds like they didn't get along with him and are bitter and pissed off that he didn't support them: [beatles biographer] Giuliano says Heather's claims of abuse by McCartney are very similar to allegations made by Ruth and Angie. [Paul's stepmother and stepsister] "For decades there has been a code of silence around Paul. Now Heather has blown the lid on it," Guiliano told The Enquirer. "There is clearly more than the kernel of truth in what Heather has said - I'd say more like the whole cob." Angie married Paul's father Jim in 1964 when Ruth - Angie's daughter from a prior marriage - was just 4 years old. Paul stayed for extended periods with the trio in a five-bedroom house that he had bought for Jim. "It seemed like a kind thing to do, but Paul ruled the house like a tyrant when he was there, and would remind Angie and his father they should be grateful for his genorosity," revealed Guiliano. On the tapes, Angie said that when Paul was upset, he would shriek: "Don't forget I put every crumb of food in your mouth!" "I never forgot that," said Angie. Angie also told Giuliano that Jim had bitter arguments with Paul for smoking marijuana in the house. "Jim knew that he smoked pot and didn't like it," said Angie. "My dad would say to Paul, 'Don't be doing that here,'" recalled Ruth. "And then it would break down into the 'Whose house is this?' argument. "this is my bloody house - I'll do what I want," Paul allegedly told them. [from The National Enquirer print edition, January 15, 2007] That all sounds like pretty tame, normal family arguments to me, like stuff that could be blown out of proportion. If this is true maybe the sister was snotty to him or something and he shot back at her, and maybe he did get pissed at his dad for telling him not to smoke pot in the house. That doesn't sound so damning to me. The article goes on to give what must be the two worst incidents the stepmother and mother told this author. Paul was said to have once yelled at his arthritic father to get up and walk and to have told him that his illness was in his mind. He also supposedly patted his stepsister on the butt while she was passing him in the hall after taking a shower. She was only 13 at the time, had filled out early and was embarrased to run into Paul when she was just in a towel. He said "My, my, my… Look at you, you're getting to be a big girl. You're growing up, aren't you?" Everyone says that Paul is an exemplary, peaceful man except for Heather Mills and his stepmother and stepsister. Their book was never published because it's clear they don't have much dirt on him. From their statements about Paul, it sounds like they didn't get along with him, wanted to get money from him and failed. If Paul has an abusive personality the news would have come out sooner than this. As it is, there are only these two claims that are motivated by greed.

Eva Mendes: Not Sharpest Tool in Shed From justjared.com Eva Mendes is Maxim Magazine February 2007's cover girl! Here are some highlights from Eva's interview with Maxim: On gal pal Cameron Diaz: "I love Cameron. If I were a guy I'd ask Cameron to marry me. She's got the greatest spirit, and she has the cutest, tightest butt. Her butt is so cute I can't take it." On the toughness that comes across in most of her on-screen characters: "In real life I'm not tough. I'm more of a cuddle bug than a tough sex goddess. I may look like a bad girl, but I'm just built that way. I'm actually a good girl." On working with Hollywood's leading men:"I've been lucky. All the guys I've worked opposite are amazing. I'd be blind as a bat not to have chemistry with Johnny Depp, Will Smith and Denzel Washington." On selling her soul to the devil: "I feel like I sell my soul a little bit every day in the business. It's a barter system. You take certain role you don't want on the assumption that it will pay off somewhere down the line." On how she kept her energy up on set: "I had a Red Bull problem. I was up to seven a day. Red Bull wanted to send me a mini-fridge. I was like, "No!" It's like giving a crack addict free crack." On being more voluptuous for the role of Roxanne in "Ghostrider":"I wanted to make comic book fans happy. The original Roxanne was blonde and blue-eyed, but she also had huge bajoongas. If I gain weight it goes to my boobs and my butt. I figured since I can't be blonde and blue-eyed, I'll at least have her bra size. So the bajoongas got big. They were out of control. On not being obsessed with her weight: "I don't complain about gaining weight. It was actually fun. I love my body. I believe in cherishing myself as a woman. But I don't' want to come off like I'm this totally in-control person, because I'm definitely not." On one of her flaws:"I'm not the sharpest tool in the shed. I like a man to be smarter than me so I can learn from him. I like a superintellectual with an edge. Having an edge means not always abiding by the rules. I like a little danger. A little mischief." Eva Mendes's Maxim cover hits newsstands January 13th.

Old Hugh..... New Hugh.... Hugh all done up (or down) for his current role in "The Tourist." I hope he changes back soon.....

Oh my God, I just about fell off my chair when I saw this photo of Teri Hatcher from distortrait.com! I immediately thought of Wendy Malick from the ABC show Big Day, and darned if the first picture I found of Wendy was almost a dead ringer of Teri. Here you go:

I think he was pretending to do it as a gag.