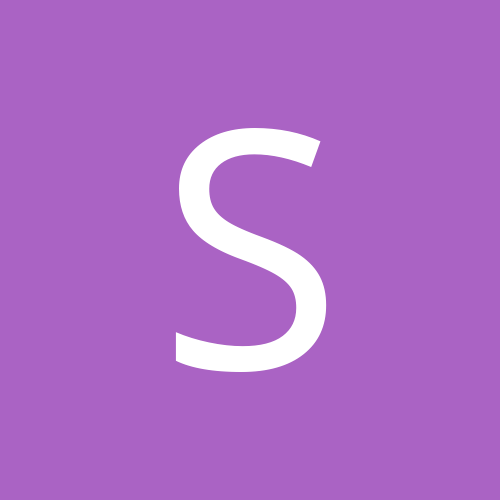 Content count

7156

Joined

Last visited

Days Won

8
Community Reputation
44
Excellent
Previous Fields
How did you find ChitChat?

I did a blind items search.
I think this photo settles the question of whether Kylie's been under the knife or not.ANDWhether Khloe is transgendered or not!

I barfed at that too! Still unremorseful and unapologetic for his actions.

A Tribe Called Quest's Phife. http://www.rollingstone.com/music/news/a-tribe-called-quests-phife-dawg-dead-at-45-20160323 R.I.P

Yes - these folks live hard but, I never get the feelings that they're about expire!

Sad - R.I.P Scott Weiland.

She's as high as a kite. The rumor is that she took prescription drugs with alcohol.

No... It was a publicity stunt, ( the Solange fight included ) to sell tickets for their tour!

Does anyone know how this issue did?

Solo is going to chump her cards and capitalize.... Give me collaboration or else .... Give me a few dates on your upcoming tour or else.... Because I'm sick of shadowing you and your talent IS really below zero, your husband is on the DL/cheats on you with both genders, the abortion as a teen, the herpes, you're barely literate, the verbal and physical abuse, Kelly is our biological sister ( who can actually sing ) and you know rest so you better help me get paid!

Ok, I ran to google before crying SPAM! Never heard of her before today.

After news emerged that Kanye West demanded his dressing room at the BBC should be 'all white' and have ironed carpets, we thought it appropriate to gather a list of the top 10 most ridiculous things celebrities insist upon for them to cooperate with the outside world. 1. If he really did order the carpets at the BBC to be ironed because they were too bumpy, Kanye West probably deserves the number one spot. It should be noted that the BBC has denied the story, but given his latest album is called 'Yeezus' and he refers to himself as 'the nucleus', it isn't exactly a stretch. 2. Gwyneth Paltrow insists somebody dries down the shower in her gym because she doesn't want to touch someone else's shower water. And she requires unopened toilet paper. 3. Beyonce has personalized helicopters when she's on tour. 4. Lady Gaga ordered that her dressing room be stocked with 28 bottles of water at room temperature and 28 bottles that were chilled. We assume they were kept separately so she could tell the difference. 5. Jennifer Lopez's hotel rooms must be completely white and include white lilies and white candles. No red wine, obviously. 6. Katy Perry issues a demand that no driver is allowed to speak to her. 7. Nicki Minaj insists her dressing room is filled with buckets of spicy fried chicken, lemonade and only candles that smell of baked goods. 8. Justin Timberlake will not travel with strangers in elevators, so get out already – you can take the stairs. 9. No eye contact with Salma Hayek. Ever. 10. David Hasselhoff must have a life sized cardboard cut out of himself in his dressing room. Presumably this functions better than a mirror. 11. Yes, we know we said 10, but number 11 is one demand that I respect and encourage. Mariah Carey orders puppies and kittens for her dressing room before shows to relax her. (I would totally do the same). Source: thedailybanter.com

Katy Purry << Getting through kittens Katy Perry's diva demand of being given a kitten to play with at a recent LA photoshoot wasn't an isolated incident. She also did the same on set in the UK while filming a clip for a TV promo. When she was finished with the single kitten that the rider had managed to find, she announced that it was going spare and asked if anyone on set wanted it. One of the dancers offered to give it a home, but Perry said she could only take it on one condition: she had to name it after her new album. And so the cat was named Prism. (At least until it got home.) Source: popbitch

Saw something about Faith Hill and Tim McGraw too.