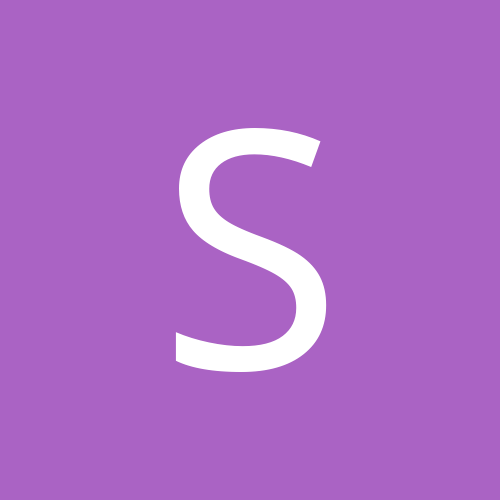 Content count

7156

Joined

Last visited

Days Won

8
Everything posted by sanlee
Pitt: 'Living In Venice Has Been Lovely' Brad Pitt has revealed that he loves spending time in Venice. The actor, who moved to Italy with partner Angelina Jolie and six children Maddox, Pax, Zahara, Shiloh, Vivienne and Knox while she filmed The Tourist with Johnny Depp, rented out a canalside 15th century palazzo during their stay. In London for the Kick-Ass premiere last night, Pitt told Us Magazine that life in Italy over the past month has been "lovely". Since arriving in the city, the Jolie-Pitts have been photographed on boat rides, eating gelato and reuniting with her estranged father Jon Voight. Source digitalspy.co.uk

Rep Denies Tom Cruise Accident Claims Representatives have denied rumors that Tom Cruise was involved in a motorcycle accident today. Earlier, online reports claimed that Cruise had been injured outside a restaurant in Los Angeles. The article also said that the star had been taken to hospital in an ambulance. However, Gossip Cop says that sources close to the star have now confirmed that the reports are false. Although Cruise's representative could not be reached, a spokesperson for his wife Katie Holmes checked with Cruise's office and said that the rumors are "untrue". Last month, Cruise signed up to appear in a fourth Mission: Impossible film. Source digitalspy.co.uk

Gwyneth Paltrow Makes Friends — With Men — in Morocco! GWYNETH Paltrow has revealed how she met two "handsome" men during an impromptu trip to Morocco. The actress — who is married to Coldplay rocker Chris Martin — says she visited Marrakesh and "befriended" a couple of gorgeous guys. "I just took a very impromptu first trip to Marrakesh, Morocco, where I fell in love with the place, it's magic," Paltrow writes in her latest GOOP newsletter. "An absolute world away in almost every respect, there is something special in the air there. "It is a place I will surely revisit. Through mutual friends, we befriended two very lovely (and handsome!) men who have made Marrakesh their home. "They unmasked the city and along with our guide Laetitia, opened its seemingly mysterious doors." Source showbizspy.com

Nicole Kidman and Keith Urban 'Send Each Other Love Notes' NICOLE Kidman and her country music star husband Keith Urban still make the effort to keep the romance in their marriage alive. The couple — who have been married five years and raise daughter Sunday Rose together — send each other love notes when they're traveling. They apparently write the notes before hitting the road and tuck them away in secret places for the other to find. "Keith has left notes for Nicole under the pillow and in the shower but the most unique time was when he wrote 'I love you' on the skin of an orange in the fridge," a source said. "She's not as creative and usually hides them in Keith' pockets, music equipment and even his underwear." Anyone need a bucket? Urban, 42, was recently spotted at Trashy Lingerie in West Hollywood buying a naughty schoolgirl outfit and a red and black bra and panty set. Source showbizspy.com

Singer Ke$ha Blasts Britney's Miming Singer Ke$ha has blasted stars like Britney Spears for miming on their world tours. The 23-year-old singer shot to fame with her single Tik Tok and also featured on Spears' track Lace And Leather. However, she wasn't impressed with Britney's miming on her recent Circus tour. She told UK newspaper the Daily Record: 'I think that's bulls***. I don't think that's fair at all for people who are going to see the show. I think if you are going to be a singer, you should sing. 'If you are going to be a dancer, you should dance. If you are going to do a combination of the two, you should make it very clear when you are singing and very clear when you are dancing. 'I would never do that to my fans. No offense to her specifically but people have asked me before to mime. I have been up at three in the morning for a television show with jet lag but I refuse to mime.' Source monstersandcritics.com

Katy Perry And Benji Madden Dating ------------------------------------------------------------------------ Katy Perry's got a Valentine, and his name is Benji Madden! The "I Kissed A Girl" hitmaker has prompted speculation that she is dating the former boyfriend of heiress Paris Hilton after the pair were spied "cuddling" in Las Vegas over the Valentine's Day weekend. PEOPLE reports: Following her Valentine's show at Hard Rock Hotel's Wasted Space, Perry, 24, and Madden, 29, headed to Lavo – where the two conspicuously cuddled throughout the night, later prompting one observer to sense "some chemistry there." Source: popcrunch.com

I think this photo settles the question of whether Kylie's been under the knife or not.ANDWhether Khloe is transgendered or not!

I barfed at that too! Still unremorseful and unapologetic for his actions.

A Tribe Called Quest's Phife. http://www.rollingstone.com/music/news/a-tribe-called-quests-phife-dawg-dead-at-45-20160323 R.I.P

Yes - these folks live hard but, I never get the feelings that they're about expire!

Sad - R.I.P Scott Weiland.

CONFIRMED: Contract Negotiations Have Failed Reese Witherspoon & Jake Gyllenhaal Split Confirmed Reese Witherspoon and Jake Gyllenhaal have called it quits - for real this time. Sources confirm to JustJared.com that Reese, 33, and Jake, 28, have parted ways but the split was mutual and amicable. They took a short break late last month, got back together but appear to have ended it for good this time. The twosome has been together since co-starring in the 2007 drama thriller Rendition. The break-up news was first reported by Gossip Cop. Source Just Jared

Crazy Daughter Lady GaGa Lady GaGa's dad thought she was crazy. The 22-year-old US singer revealed that the first time her father saw her perform, she was wearing "a leopard-thong-fringed bikini with a sequined high-waisted belt and granny panties, and it was so wrong it was amazing". The 'Just Dance' singer - who penned songs for Britney Spears and the Pussycat Dolls before she was famous - said: "He told me I did a great job. But he was shocked. And alarmed. My mother told me he broke down and told her he thought I was crazy. Really crazy. "Later that week my family said, 'It was just really hard to watch that show and we think you've lost your mind and we don't know what to do.' " The singer - whose real name is Joanne Stefani Germanotta -was battling with a drug problem at the time but says she thought her father had no idea of her substance abuse. She said: "I didn't think he knewbecause I thought I was slick as f**k".But he was like, 'You're f**king up, kid.' So I stopped. I didn't stop completely, but I stopped for a while completely. And I would never fall into the hole that I did at the time." Despite regretting her past behaviour, the 'Just Dance' hitmaker believes her drug taking had some benefits for her work. She explained: "I was just being nostalgic and creative and thought that I was Edie Sedgwick and making music." "I don't know, I wouldn't necessarily encourage anyone to do it, but I do think that when you struggle, that's when your art gets great." Source monstersandcritics.com

She's as high as a kite. The rumor is that she took prescription drugs with alcohol.

No... It was a publicity stunt, ( the Solange fight included ) to sell tickets for their tour!

CHRIS BROWN TO RIHANNA I OWN YOUR 'P****'!!! Chris Brown has a message for Rihanna ... and any other guy who might want a piece of her ... back off, because "THAT IS MY P**SY!" Chris was partying at Emerson Theatre in Hollywood early Thursday AM when he grabbed the mic from the DJ and went off on how to talk to your woman -- and the bizarre rant was all caught on tape. Chris said, "You GOTTA say that one thing to her ... Don't make me have to tell you again, that's my p***y baby! ... so you better not give it away!" Chris rambled on ... "So every person in this motherf**king building, if you got a bad bitch you better say that s**t to her, or she might f**k another n***a." Another girl tip ... don't beat your woman. TMZ ...we're helpful. Source: TMZ

Does anyone know how this issue did?

Solo is going to chump her cards and capitalize.... Give me collaboration or else .... Give me a few dates on your upcoming tour or else.... Because I'm sick of shadowing you and your talent IS really below zero, your husband is on the DL/cheats on you with both genders, the abortion as a teen, the herpes, you're barely literate, the verbal and physical abuse, Kelly is our biological sister ( who can actually sing ) and you know rest so you better help me get paid!

Jonas Brothers To Groom Their Younger Sibling Pop trio The Jonas Brothers are hoping to add a fourth member to their band, in the form of their seven-year-old brother Frankie. The pre-teen already tours with the chart-topping group, and his older siblings hope he will one day be inspired to join them on stage. Nick Jonas, 15, says, "It's the three of us (on tour), plus our mom, dad and our seven-year-old brother Frankie. We call him the Bonus Jonas, and he's awesome. One day, he might join the band." Source: starpulse

Ok, I ran to google before crying SPAM! Never heard of her before today.

Katy Purry << Getting through kittens Katy Perry's diva demand of being given a kitten to play with at a recent LA photoshoot wasn't an isolated incident. She also did the same on set in the UK while filming a clip for a TV promo. When she was finished with the single kitten that the rider had managed to find, she announced that it was going spare and asked if anyone on set wanted it. One of the dancers offered to give it a home, but Perry said she could only take it on one condition: she had to name it after her new album. And so the cat was named Prism. (At least until it got home.) Source: popbitch

After news emerged that Kanye West demanded his dressing room at the BBC should be 'all white' and have ironed carpets, we thought it appropriate to gather a list of the top 10 most ridiculous things celebrities insist upon for them to cooperate with the outside world. 1. If he really did order the carpets at the BBC to be ironed because they were too bumpy, Kanye West probably deserves the number one spot. It should be noted that the BBC has denied the story, but given his latest album is called 'Yeezus' and he refers to himself as 'the nucleus', it isn't exactly a stretch. 2. Gwyneth Paltrow insists somebody dries down the shower in her gym because she doesn't want to touch someone else's shower water. And she requires unopened toilet paper. 3. Beyonce has personalized helicopters when she's on tour. 4. Lady Gaga ordered that her dressing room be stocked with 28 bottles of water at room temperature and 28 bottles that were chilled. We assume they were kept separately so she could tell the difference. 5. Jennifer Lopez's hotel rooms must be completely white and include white lilies and white candles. No red wine, obviously. 6. Katy Perry issues a demand that no driver is allowed to speak to her. 7. Nicki Minaj insists her dressing room is filled with buckets of spicy fried chicken, lemonade and only candles that smell of baked goods. 8. Justin Timberlake will not travel with strangers in elevators, so get out already – you can take the stairs. 9. No eye contact with Salma Hayek. Ever. 10. David Hasselhoff must have a life sized cardboard cut out of himself in his dressing room. Presumably this functions better than a mirror. 11. Yes, we know we said 10, but number 11 is one demand that I respect and encourage. Mariah Carey orders puppies and kittens for her dressing room before shows to relax her. (I would totally do the same). Source: thedailybanter.com

Saw something about Faith Hill and Tim McGraw too.