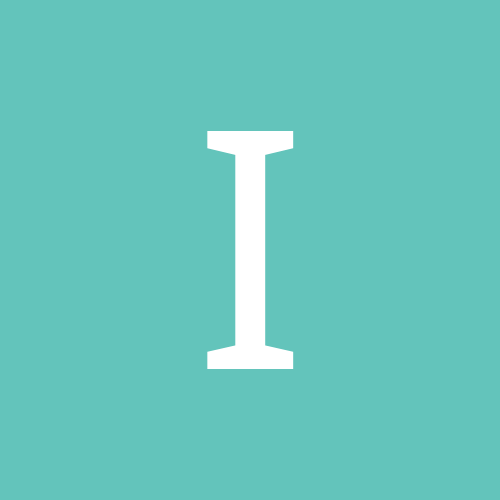 Content count

570

Joined

Last visited
Everything posted by iieee
love Bjork. she's completely insane, but i love her. :4biggrin: she's one of my "way out there" favs along with tori amos. no one else can even come close to touching her version.

Solange covers Viva La Vida she's unpolished, quirky and definitely NOT beyonce (THANK GOD) . . . i love the way she handled the fan that jumped onstage with her not long ago . . . being the sister of Queen Bitch "sasha fierce" and constant comparisons and "not measuring up" has got to be a nightmare. i have to say, she's really begun to grow on me! plus, someone noted she's a bjork and radiohead fan, too. Basement Baby covers "It's Oh So Quiet" gospel style (more betty hutton's version, than bjork) Fan jumps onstage with Solange (check it out at about the 3:00 mark). she needs to ditch her mom's clothes, get a REAL stylist, and go for a completely different genre of music. thoughts?

HEEHEEHEE . . . and it couldn't happen to a nicer person . . . *evil laugh*

i hate to cite perez, but this was just too funny. . . Cox Dicked Over Mistaken Identity! Courteney Cox is a bit…..sensitive. While filming for her new series, Cougar Town, which we told you about last year, the former Friends star was mistaken for a former supermodel. That's great, right? Wrong! Turns out that former model was Janice Dickinson! The 44-year-old Cox was filming when a source reveals to Star magazine, "A group of teenagers approached Courteney between takes and asked her about America's Next Top Model." They actually confused Cox with the 54-year-old, plastic surgery-loving former ANTM judge. HIGHlarious! The source adds that Courtney "was pretty upset and coolly told the girls they had the wrong person!" She reportedly even called her hubby to ask if he thought she looked like Dickinson. But the source says "After that, she could barely focus on her lines!" Guess all that botox didn't work! [image via Mavrix Online.] http://perezhilton.com/2009-04-06-cox-dick...staken-identity

Wilmer Valderrama...isn't he the clown that told Howard Stern how big his penis is, and bragged about taking Mandy Moore's virginity, and bedding Ashlee Simpson and Jennifer Love Hewitt. Run Rihanna, run fast and don't look back. The one and only, but let's not forget to add Lilo's hand me downs too. because when you're trying to recover from a career-killing PR disaster, "hooking up" with Wilmer Valderrama is the IDEAL way to rehab your image. WTF is she thinking? WTF is her MANAGEMENT thinking??

interesting developments . . . The First Anti-Chris Brown/Rihanna Relationship Website Opens! Posted by The Staff on Thursday, March 5th 2009 The first website against the renewed Rihanna / Chris Brown relationship, called DontDoItRihanna.com has opened. Chris Brown brutally attacked Rihanna last month during a drive in Hancock Park. Today, the coward appeared in court and refused to plead innocent or guilty. He was also told not to harass Rihanna and had his pathetic lawyer tell the judge that Rihanna did not make that request. Rihanna has recently been photographed with Brown, which is an attempt by his PR team to downplay his crimes due to his new film coming out. ____________________ http://gossiplist.com/blog2/2009/02/21/the...is-brown/"</a>%5dThe%20Truth%20About%20Chris%20Brown%5b/url%5dPosted%20by%20The%20Staff%20on%20Saturday,%20February%2021st%202009%20%20%20"Chris%20Brown%20is%20marketed%20as%20'a%20good%20kid'.%20The%20key%20word%20here%20is%20'marketed'.%20%20The%20reality%20is%20that%20he's%20not%20at%20all%20clean%20cut.%20Gossiplist%20has%20it%20on%20good%20authority%20that%20he%20has%20fathered%20at%20least%20one%20child%20and%20that%20the%20mother%20is%20being%20paid%20to%20keep%20quiet%20.%20.%20.%20"____________________%5burl="http://gossiplist.com/blog2/2009/03/05/the-reason-why-rihanna-went-back-to-chris-brown/'>The Reason Rihanna Went Back To Chris Brown Posted by The Staff on Thursday, March 5th 2009 "Finally, the real reason why Rihanna went back to Chris Brown surfaces. She was pushed to do by management and other Hollywood influences. Chris Brown is the star of the new movie coming out, Bone Deep, and has two films in production. With millions already spent and even more million potentially to come his way, Chris Brown could not afford to look bad in the media. Read (below) about how he has been erased from the promotional materials for his upcoming film, Bone Deep, because the studio does not want his negativity influencing filmgoers." ____________________ Rolling Stone: Chris Brown Erased from "Bone Deep" Promotion "Radio stations, the Got Milk? campaign and Wrigley's Gum aren't the only ones washing their hands of Chris Brown. Woooha.com reports Sony Screen Gems will "erase" Brown's performance from the promotion of the upcoming film Bone Deep. Brown was to be the centerpiece of the film's promotion in the urban market, appearing in commercials and movie posters. Instead, following Brown's alleged assault of girlfriend Rihanna, producers will focus marketing around T.I., who may still be in prison when the film is released in January, 2010. Brown's role in the film itself will not be reduced . . . " i hope they're BOTH in prison.

i'm wondering whether they really did get married in an attempt to use "spousal privilege", so that she can't testify against him. the problem with that is, i don't think it applies to domestic abuse cases. anyone here an attorney? regardless, i hope BOTH of their careers go down in flames.

the actual police report is now posted on The Smoking Gun: Smoking Gun: Chris Brown/Rihanna Police Report unbelievable. i'd happily mutilate his genitalia.

Terrence Howard Harbors His Own Violent Secret - He's An Admitted Wifebeater!!!!! Well, it's no surprise that "Babywipes" initially came to Chris Brown's defense and then quickly rescinded his comments. The actor has a little violent rap sheet as well! In September 2001, Howard was arrested and charged with "simple assault, terroristic threats, harassment, and stalking" when, in an argument with his estranged wife Lori McCommas, he threatened to attack her if she hung up the phone. When she did, he went to her house, broke down the door, and then assaulted her. Wow! What a douche!!!!! Howard was halted by his brother, who had followed the actor after he saw him storm out of the house. When the cops arrived, Howard confessed, "I broke the door down and hit my wife." In 2002, Terrence pleaded guilty to disorderly conduct. It all makes sense now! http://perezhilton.com/2009-02-17-terrence...eged-wifebeater

Will Smith Gives Big Money To Scientology! We all know that Will Smith is a pretty charitable guy. Recently, he's even been going to hospitals and schools to donate his time and money. So it's no surprise that Smith, and his beard wife Jada, have given away $1.3 million in donations this last year to a variety of charities. The tax returns for Smith's charitable foundation show that several donations were made to art groups, hospital, and religious groups. Smith's biggest single contribution was again to the Yesha Ministries of Philadelphia. The born-again Christian based organization received $250,000 from Smith. But perhaps the most interesting thing is that Smith donated to the Church of Scientology, giving a combined total of $122,500. Smith and Jada have also supported that new private school in Los Angeles, New Village Academy, that uses Scientology learning concepts. Smith denies being directly involved with the "religion." But, as the old saying goes, MONEY TALKS! http://perezhilton.com/2008-12-17-will-smi...-to-scientology [image via WENN.]

any browncoats out there? started watching FIREFLY DVD set. . . AGAIN! GOD, i love this show! i'm still completely infuriated that FOX (*coughsucksdonkeyballscough*) cancelled this series. *wails to the 'verse* "WHY, OH WHY CAN'T HBO or SHOWTIME PICK IT UP??" *hangs head and cries*

I almost posted a separate list for films I have fallen asleep on. I definitely remember sleeping on Phantom Menace too! that movie really sucked!!! Phantom Menace = sedative. me too.