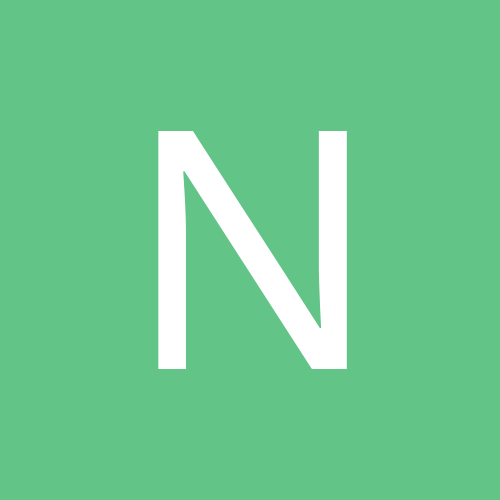 Content count

283

Joined

Last visited
Community Reputation
1
Neutral
Previous Fields
How did you find ChitChat?
SLIP US A MICKEY! BIZARRO ROURKE ROCKS THE RED CARPET Rourke wore a picture of his recently departed pooch Loki around his neck. We are so in love. HEY, Mickey, you're so fine/You're so fine you blow our minds wearing sunglasses indoors and a necklace with a picture of your dead Chihuahua on it/Hey, Mickey! White suit by Jean Paul Gautier, who "did [him] a solid" by whipping up something last minute? Yes. Smoking a cigarette while walking the red carpet? AMAZING. Molesting Angelina Jolie? Yes! More! Because here's the thing: Back when she was fun, kissing her brother onstage and wearing vials of blood around her neck, Jolie and Rourke would have been an item. They would have had crazy wild sex, sex that would have single-handedly revived the economy, launched empires and restored cheer to a weary nation. They would have had a groovy kind of dead-Chihuahuas-and-vials-of-blood love. But while we're left to ponder the beauty of what might have been, Mickey moves on without regrets. He has more close-talking to do. OK, so he didn't win for "The Wrestler," but that seems beside the point. Because he's back - and the devastating sex appeal of the brash young man in "9 ½ Weeks" ("Has someone been a Nosy Parker?") has been replaced by something much cooler, darker and more unhinged. He's like Hollywood's crazy old Uncle Bob now, and that's a good thing. Because everyone needs a crazy old Uncle Bob, especially in these tough economic times. And because the person who shows up on the red carpet wearing a necklace with a picture of his dead Chihuahua on it wins at life. Invading Robert Downey Jr.'s personal space. Doin' the forehead bump with Seal. "You will kiss me now, Angelina," commands Rourke.

Pete Wentz: Baby Bronx Was 'A Happy Accident' Pete Wentz and Ashlee Simpson-Wentz didn't plan for the pregnancy that resulted in their newborn son, Bronx Mowgli, but the proud dad felt it was just the excuse he needed to move past his old rock-star ways. "It was a happy accident," Wentz, 29, tells the December issue of Details. "But I think that certain things happen for a reason in your life, and maybe it was time to put the wild child in a cage." Wentz says his wild-child days involved experimentation with prescription drugs, including one attempted overdose on Ativan (an anti-anxiety medicine) in 2005. But the drug-overdose death of Heath Ledger in January was an eye-opener for the Fallout Boy bassist. "Dude, after Heath Ledger," he says, "I was just like, Man, this is not going to end up good." Simpson-Wentz, 24, who married the rocker in an Alice in Wonderland-themed wedding in May, also played a role in his transformation. "I realized I'd found my soul mate, and it made me want to be a better person," he says. "Now, with the baby, I want to be the best dad I can be." While Wentz gained notoriety with his band, being part of a famous couple has exposed him to a different side of the spotlight. "When me and Ashlee are on the red carpet together, I'm like her purse," he jokes. With the birth of Bronx, a new Fall Out boy album dropping Dec. 16, and a clothing line, Clandestine, on his resume, Wentz vows he won't be following in the footsteps of sister-in-law Jessica Simpson and her ex-husband, Nick Lachey, when it comes to reality TV. "I get pitched, like, Newlyweds 2 once a week, dude," he says. "For like, move-to-an-island-after-this money. I just can't do it." Newlyweds 2 once a week, dude," he says. "For like, move-to-an-island-after-this money. I just can't do it."

Kate Winslet Dishes on Sex Scenes with Leo Kate Winslet and Leonardo DiCaprio have done steamy onscreen sex scenes together before, but for their upcoming film Revolutionary Road, they had to pair up in front of Winslet's director-husband, Sam Mendes. "I had a total meltdown," Winslet said at New York City's Times Center on Monday. "Sam was there lining the scene up. I'd get things like, 'Press your hands into his back! No, his back!' You just have to deal with it. Leo was remarkably fine with the whole thing." Mendes, who joined his wife for the TimesTalks conversation about Revolutionary Road, called the scene "a profoundly weird experience" but said Winslet was very professional. Revolutionary Road marks the first time Mendes has worked with his wife, despite Winslet's efforts to do that for years. "I was getting a little sick of people like Jake Gyllenhaal, Emma Watson, all these wonderful actors say, 'Oh my God! Oh, you haven't worked together, have you?' I was starting to get a little bit jealous," the Titanic actress said. Comfortable Nude For her part, Winslet, 33, said she is fine with getting naked onscreen as long as the scenes fit the story. "Every time I've been asked to do nudity on screen, I've always believed in the scene," said the actress, who is also naked in her movie The Reader. "I think it's important that women on screen are portrayed as real women. I'm comfortable in my own skin and I'm comfortable with all the imperfections that I have." Winslet said she hasn't always been so comfortable with her body and was overweight in grade school. "As a kid, I was bullied at school because I was always quite chubby," she said. "I was always told I was wrong, I was doing the wrong thing. I was made to feel ashamed of myself and my appearance. And you develop a self-preservation muscle when you experience something like that." Oscar Fanstasies She escaped the teasing by going into her room and practicing her acting, from making herself cry to makeout scenes in front of a mirror. "I was the kid who watched Whoopi Goldberg hosting the Academy Awards, and I remember at the end of the show, [she] said, 'To all those kids out there, who wonder one day if they could be in this room, well you know, that could be you.' I was that kid that said, 'Oh my God, that could be me!' I've been there five times!"

Tina Fey Reveals Trauma Behind Her Scar Since shooting to fame and winning Emmys as the star and creator of 30 Rock, Tina Fey has remained quiet about the dramatic story behind the faint scar that lines that left side of her face. "It's impossible to talk about it without somehow seemingly exploiting it and glorifying it," Fey, 38, tells Vanity Fair in its January issue. But when she was 5, the future TV star was playing in the front yard of her Upper Darby, Penn., home when a stranger approached the young Fey and violently cut her cheek. "She just thought somebody marked her with a pen," says her husband, Jeff Richmond. The Aftereffects And while the experience was traumatizing, Fey worked hard to keep it from affecting her childhood. "I proceeded unaware of it. I was a very confident little kid. It's really almost like I'm kind of able to forget about it, until I was on-camera," says Fey, whose scenes are often shot from the right side. Though she has overcome the obstacle, Fey says that she does worry about how it may one day affect her role as a mother to daughter Alice, 3. "Supposedly, I will go crazy," says Fey. "My therapist says, 'When Alice is the age that you were, you may go crazy.' " Went on Weight Watchers Besides collecting her Emmy gold, Fey spent this fall mimicking GOP vice-presidential candidate Sarah Palin to great acclaim (even from the Palin camp) on Saturday Night Live and signing a $5-million book deal. While Fey may be hotter than ever, it wasn't always the case for the 5'4" beauty. "She was quite round," Richmond says of his wife's pre-fame days in Chicago, But "in a lovely, turn-of-the-century kind of round – that beautiful, Rubenesque kind of beauty." But after a makeover and going on Weight Watchers during her SNL period, Fey, who is half-Russian and half-Greek, knows what her greatest assets are. "Because of the Greek-girl thing, I have, like, boobs and butt," she says. As a result, she adds, "I only have two speeds – either matronly or a little too slutty. I have to be steered away from cheetah print."

IVANA TRUMP SEPARATES FROM FOURTH HUBBY Ivana Trump has issued a statement confirming reports of marital discord with Italian entrepreneur Rossano Rubicondi. Trump, who married Rubicondi in April, says she filed a legal separation agreement three months ago. Trump says she kept quiet about it because she didn't want to ruin Rubicondi's chances as a contestant on the Italian edition of the reality TV show "Survivor." Rubicondi is Trump's fourth husband. After about six years of dating, they tied the knot in a lavish ceremony at her ex-husband Donald Trump's estate in Palm Beach, Florida. Says Trump: "Rossano wants to live in Miami and work in Milan. ... But, I am a New Yorker and my family, friends and businesses are here. As the beautiful song says, `Que sera sera!'"

FIRED? HERE'S Y SOMEBODY'S head should roll at OK! Just weeks after Susan Toepfer was installed as the new editor-in-chief, the glossy had its first big bungle. It somehow managed to misspell Ashlee Simpson's name as "Ashley" - on the cover, no less. A rep for the magazine told Page Six, "It is highly embarrassing and, sadly, someone will probably be fired."

TOUCHING MOMENT How I Met Your Mother star Alyson Hannigan gets some hands-on protection from husband Alexis Denisof Thursday as the parents-to-be step out for the 15th annual Lint Roller Party at L.A.'s Hollywood Palladium. The event benefited the Best Friends Animal Society's in Los Angeles, which helps find homes for homeless animals.

Alyson Hannigan Is Pregnant! Actress Alyson Hannigan is pregnant, her rep Megan Moss tells PEOPLE exclusively. The How I Met Your Mother star, 34, and her husband, actor Alexis Denisof, 42, will welcome their first child this spring. The couple met on the set of Buffy the Vampire Slayer during the 1999-2000 season and were married at the Two Bunch Palms resort near Palm Springs, Calif., on Oct. 11, 2003. On the big screen, Hannigan is famous for her role as band geek Michelle opposite Jason Biggs in the American Pie trilogy.

ANNE'S NEW GUY THE last thing actress Anne Hathaway needs now is another social climber. Her last beau, blue-blood wannabe Raffaello Follieri, is behind bars, and so she's moved on to Adam Shulman, an actor she's been spotted vacationing with in New Orleans. "Adam is known as an opportunist," an insider told Page Six. "When he was at Brown [university], he went after all the heiresses. It's like Anne is addicted to losers." A rep for Shulman had no comment.

Jennifer Hudson "Still in Shock" at Chicago Hotel Jennifer Hudson has been holed up in a downtown Chicago hotel with loved ones and friends as she prepares to bury three family members. "She is still in shock," a source tells E! News. "She hasn't gone out much at all and has a lot of security around her." E! News has confirmed that Hudson checked into the Trump International Hotel & Tower on Oct. 24, the day her mother, Darnell Donerson, and brother Jason Hudson were shot and killed in Donerson's home and nephew Julian King was reported missing. Donald Trump himself offered up the hotel suite for Hudson and her family to stay in free of charge. Hudson had been in Florida when she received the news and immediately boarded a flight north. Since her arrival last Friday, Hudson has rarely left her hotel suite, sources say. She has had her cousins run errands, including picking up personal items from her downtown condo and bringing in food. Hudson hasn't been seen in public since identifying her nephew's body at the Cook County Medical Examiner's Office on Monday. Sources close to the Oscar winner tell E! News that her family and fiancé David Otunga have been her rock throughout the week. In fact, Otunga has been with her around the clock. "David's been by her side through this whole tragedy," a family source says. "He has totally been there for her."

BREAKING NEWS: Girls Next Door Star Kendra Wilkinson Is Engaged! Girls Next Door Kendra Wilkinson, 23, is engaged to Philadelphia Eagles wide receiver Hank Baskett, her ex Hugh Hefner tells Usmagazine.com in a statement. "Kendra Wilkinson has met someone who she would like to spend the rest of her life with," Hefner tells Us. "He popped the question last Saturday. "I have given her my blessing and will be giving her away at a very special wedding ceremony at the Playboy Mansion this coming June," he continued. In September, Wilkinson denied engagement rumors. Meanwhile, Hefner's other ex, Holly Madison (from whom he split in October), continues to heat up with illusionist Criss Angel. The pair locked lips and held hands at the premiere of "Criss Angel Believe by Cirque Du Soleil" on Halloween night in Las Vegas. And don't worry about Hefner, 82: He has already moved on with 19-year-old twins Karissa and Kristina Shannon. "I mean, Hef will always be Hef," Wilkinson told Us recently. "You can never change him. Hef will keep going on. He'll keep loving women, keep loving the big boobs and blondes."

Rebecca Romijn: "I'm a Beached Whale!" Rebecca Romijn - who is expecting twin girls this winter - is amazed at how big her bump has gotten. "I can't move anymore ... I'm a beached whale!" she tells Page Six magazine. "I have not been without a bra this entire pregnancy. I refuse. I'm not taking any chances. I'm determined to keep the puppies up!" (In September, her husband Jerry O'Connell apologized for calling Romijn "huge" on Late Night With Conan O'Brien.) The 36-year-old model also says she she did not do in vitro to get pregnant. "A year ago, we tried [the fertility drug] Clomid for a couple of months unsuccessfully," says the actress. "But by the second month, I was like, 'Ahhh! I hate this!' I think when you start messing with your own hormones, it's crazy-making." She also denied claims that she and John Stamos split in 2004 because she did not want children. "There is absolutely no truth to that. That [story] was completely made up," she said. "I desperately wanted kids. I was never a girl who dreamed about what her wedding day would be like, but I've always dreamed about decorating my baby's nursery." Can you guess whose twin this is? Now, she and O'Connell are doing just that. "I knew early on he would be a fantastic dad," she says of O'Connell. "He's a pragmatic, smart, savvy, enthusiastic person. He really lives his life with tremendous integrity, and he's a healthy person in every single way."

BOLDFACES ELECT TO CELEBRATE ROBIN Williams celebrated Barack Obama's presidential-election victory by paying a midnight visit to the home of Ally Hilfiger, the spoiled, 23-year-old daughter of fashion designer Tommy Hilfiger. Williams, 57 - who split from his second wife, Marcia, in March - was seen going into Hilfiger's Greenwich Street building at about 12:30 a.m. Sources say he told the doorman he was visiting Ally, who starred in the MTV reality show "Rich Girls" in 2003. But we're told Williams' girlfriend, painter Charlotte Filbert, 27, is a houseguest of Hilfiger, who introduced the lovebirds. Earlier at Public House on East 41st Street - at the party co-hosted by Republican fund-raiser Georgette Mosbacher, movie mogul Harvey Weinstein, Glamour's Cindy Lieve and GQ's Jim Nelson - Josh Lucas probably wasn't aware he was surrounded by the likes of Manhattan DA Robert Morgenthau and former Gov. George Pataki. Lucas, the star of "Glory Road" and "Poseidon," was seen smoking a funny-smelling cigarette. The crowd also included precocious "Gossip Girl" Taylor Momsen, who is three years shy of voting age, Jessica Alba, Salman Rushdie, David Boies, Charlie Rose, James Franco and Gina Gershon. Further north at Philippe on East 60th Street, Sean Combs was celebrating his birthday upstairs when Obama was declared the winner. A huge roar shook the dining room where Michael Jordan, Russell Simmons, Wesley Snipes, Bob Johnson and Butch Lewis were viewing the returns. Jordan and Snipes later partied at Tenjune with fellow Chicagoan Larenz Tate, Knicks Jared Jeffries and Jerome James, and "Last Comic Standing" host Bill Bellamy, the surprise emcee for the night who shouted with excitement: "We are officially a country of change."

50 Cent Collaborates with Bette Midler Odd couple alert! What could 50 Cent and Bette Midler possibly have in common? Plenty, it turns out. The two joined forces Monday to celebrate the opening of "The Curtis '50 Cent' Jackson Community Garden" in Queens, New York. "I called and nagged him," Midler said, describing how she got 50 Cent involved with the garden. "His G-Unity Foundation gives a million dollars away every year in grants to non profits all over the city ... They're just brilliant." The garden (the most recent endeavor for Midler's New York Restoration Project) is located in Jamaica, Queens, where the rapper grew up. It will mainly serve as a living classroom for neighborhood school children to learn about how food grows. "I wish I had this to come to when I was growing up around here," he said. "The opportunity to create this garden for the youth and the community is a great one." Besides, he noted, "When Bette calls you don't say 'no.' Not if you want your reputation to stay the way it is." So, will Midler and 50 Cent work together in the future? "Absolutely!" he said, before sharing a laugh and a hug with the singer. "He's producing my next record," the Beaches star said with a wink. "I will be rapping. He's writing a song for me right now."

50 Cent Gets Monthly Visitation With Son 50 Cent reached an agreement with his former girlfriend on Wednesday in a bitter custody dispute over their 12-year-old son Marquise. The rapper (real name: Curtis Jackson) and ex Shaniqua Tompkins avoided eye contact as they and their attorneys went before a judge in a Central Islip, N.Y., courtroom just before noon on Wednesday. During the hearing, which lasted less than five minutes, a judge granted Jackson one weekend visit a month with Marquise, who will also spend half of his school's winter and spring breaks with his father. "50 is pleased this has been settled and looks forward to spending some quality time with his son," the rapper's attorney Brett Kimmel tells PEOPLE. "We came to an agreement," Tompkins told PEOPLE after the hearing. "Despite my feelings for his father, I want Marquise and his father to have a healthy relationship. That's what that time is for." The former couple had been in a heated custody dispute following the May 30 fire that destroyed a Long Island home owned by Jackson and inhabited by Tompkins and their son. Tompkins publicly blamed Jackson for starting the blaze in the midst of his attempts to evict her. The rap artist denied the allegation and in June filed a $20 million defamation lawsuit against his ex.