Avatars are the little pictures under your name when you post.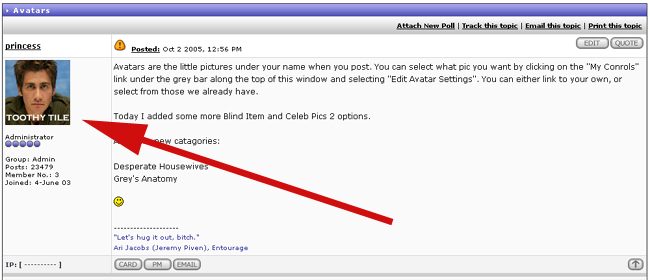 You can select what pic you want by:
- clicking on the "My Controls" link under the grey bar along the top of this window
- select "Edit Avatar Settings"
- You can either link to your own, or select from those we already have from the pulldown options.
Today I added some more Blind Item and Celeb Pics 2 options.
Also, two new catagories:
Desperate Housewives
Grey's Anatomy

If you find any sites that have some good ones you think we should use, please let me know!