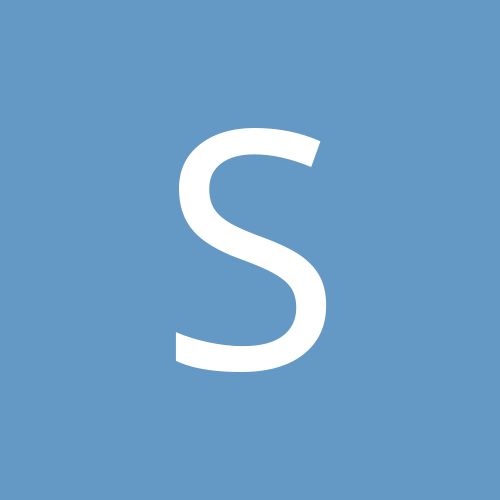 Content count

49

Joined

Last visited
Community Reputation
0
Neutral
Previous Fields
How did you find ChitChat?
"2010 was actually the best year of my life because I fell in love...." I can't believe he said that. Does that mean he was not in love with Sandra Bullock that year? And with the all the bad press and your shameless deeds it was still your best year?! What an A**. I am counting down the seconds till this couple goes dunzo~

I remember there being pictures of Nicole showing her pregnant tummy while out exercising and I found them. In the past Nicole thread which closed, many people did not believe Nicole was pregnant even with these pictures, but unless she actually underwent some tummy fattening process(If there is such a thing) or the photos were professional doctored then I believe she was actually pregnant. Nicole seemed like a health freak , and probably exercised way more than other mom-to-be hence the fact that she had such a small belly. She already very slim so with all the exercise , she probably put on the minimum weight needed. Credit to People.com And after the pictures above , she probably ballooned up to : Considering how much weight she had in her pregnant exercising pictures , this is a huge difference. People were also saying how she was always holding on to her belly. It is probably cause her belly was heavy and since she put so little on her frame , such a huge weight could be quite tiring and cause backaches. I've heard people get backaches just from having big boobs , so why not a pregnant woman? And just to put it out there... Is it also possible that Nicole took out her eggs at the same time when she was there at the hospital having Sunday and possibly underwent a Hysterectomy or some liposuction , explaining why she appeared so slim and even able to fit into tight white jeans just days after having her baby?

I am surprised no one posted the following news...but I think that since JJ is so unpopular no one would bother. Anyway , Jesse James and and Kat Von D are dunzo~ As expected anyway. ~~~~~~~~~~~~~~~~~~~~~~~~~~~~~~~~~~~~~~~~~~~~~~~~~~~~~~~~~~~~~~~~~~~~~~~~~ Jesse James Shuts Down West Coast Choppers 10/19/2010 3:34 PM PDT by TMZ Staff Jesse James' Southern California bike operation has officially hit the skids -- TMZ has confirmed the celebrity gearhead is shutting down the West Coast Choppers bike shop in Long Beach. Sources close to Jesse tell us ... James is living full-time in Texas and wants to focus on his shop out there. WCC has been a staple in Long Beach since the early '90s. So far, no word on what Jesse plans to do with Cisco Burger - his burger joint located right next to the bike shop. Kat Von D -- Meltdown Over Jesse James 10/24/2010 12:50 AM PDT by TMZ Staff More drama behind the scenes at "L.A. Ink" -- where sources tell us Kat Von D went nuclear over the way her ex-boyfriend Jesse James was portrayed in an upcoming episode. Multiple sources tell us the recent drama began in the last few days ... after Kat viewed screeners of some upcoming episodes which spotlight her relationships with Jesse and her on-again BF Nikki Sixx. We're told Kat -- who was dating Jesse when the show was being taped -- has decided that she no longer wants any traces of him on the TLC show ... and demanded that producers pull him from all future episodes. Now, producers are desperately trying to rip Jesse from the show -- but we're told there's so much content to remove ... they're worried they may have to pack the show with extra commercials to fill out the time before the show airs Wednesday night. Calls to Kat's reps have not been returned.

Thanks l1zz1e for finding the info on their net worths. I think they should be on par now most likely. And , maybe its just me , but there seems to be barely any word on divorce proceedings? I read somewhere that the divorce is taking longer cause of the adopted child , but still , it shouldn't take that long?

He is worth more than Sandra? I thought it was the other way round?

Jesse James Claims He Was Abused By His Father Jesse James saved the worst for last in his first interview since his marriage to Sandra Bullock fell apart, telling ABC's 'Nightline' that he was the victim of abuse as a child. "I was a terrorized kid," he said. The former reality star said he entered rehab earlier this year for sex addiction and anger management, but mostly needed to deal with his childhood, which he claims was filled with beatings at the hands of his father. He told ABC's Vicki Mabrey that memories of the alleged abuse influenced his self-destructive decisions. "I grew up with a huge amount of shame and fear and abandonment on my shoulders from a very young age, and I think, you know, the way my mind rationalized [cheating], 'Well, you know, I might as well do whatever I can to like run her off cause she is going to find out what I am anyway and leave me anyway,'" James said. -------------------------------------------------------------------------------- He said all his cheating stemmed from his "emotional shortcomings," as ABC put it. "The struggle within myself for the things that I did ... to damage marriage and my life and everything else, it's all me," James said. "I'm doing it because, you know, I've basically never felt good enough for anyone." James said he went into rehab with a "bit of an ego," but after a few days, "I realized, 'Wow, I'm kind of more messed up than most of the people here.' It was like peeling an onion. Every day it was a new revelation about myself and the things I've been doing," he said. "I cried more in rehab in the last 30 days than I have in my whole life. No BS. That's the truth." After talking with counselors about his memories of abuse, he began to realize its impact on him. "Bike builder, 'Monster Garage' TV star, all that stuff is a huge smokescreen so that people won't see that I'm a scared, abused kid, a seven-year-old," James said. "He beat my ass pretty good a bunch of times ... I just remember, like, clinched teeth, strained-neck look on his face," James said. "My whole childhood, I never had a chance to be a kid. ... I was always scared." James' father, Larry James, strongly denied the allegations of abuse in an e-mail to ABC. James said he "knew it was horrible" to cheat on Bullock but continued to do so out of desire to derail his life because things were too good. "It made me feel horrible," James said of the infidelities. "And I knew I would get caught eventually, and I think I wanted to get caught. I don't think, I know for a fact now what it was. It was me trying to self-sabotage my life." He went on to say he doesn't believe he has a sex addiction in the sense that he was out trying to find any sexual partner. The infidelities, he said, were just one piece of his dysfunctional life. "I think I do things to sabotage my life, including having extramarital affairs, texting, overworking myself, injuring myself, doing stunts and stupid things. I think I do a lot of things in my life that I shouldn't be doing that aren't conducive to being a perfect husband, you know, and the affairs are just one of them." From Popeater ~~~~~~~~~~~~~~~~~~~~~~~~~~~~~~~~~~~~~~~~~~~~~~~~~~~~~~~~~~~~~~~~ There are 2 clips of the interview there , go and watch.... I also saw this tabloid cover...