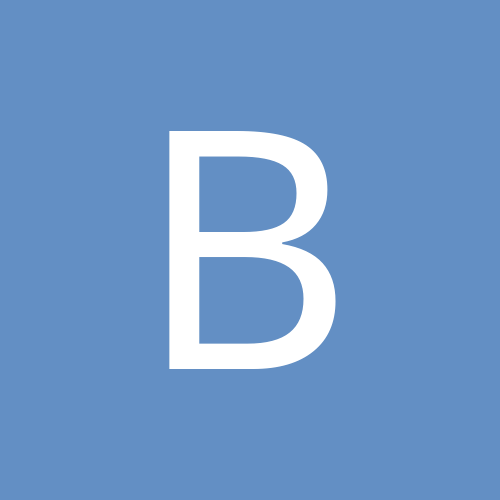 Content count

79

Joined

Last visited
Community Reputation
0
Neutral
Previous Fields
How did you find ChitChat?
These rumors are so old and the math is all wrong. Janet's child would be 21. She released a brief statement to Access Hollywood today denying she has a child, and that was it. Let's give the woman a break already.

Joss Stone should shut up! When she's been in the business as long as Mariah has, then she can speak up, but until then, who cares what she thinks?

Don't like him, don't like him, don't like him and his cocky ass!

Carey Has 16th No. 1 Hit With BalladBy NEKESA MUMBI MOODY, AP Only the Beatles and Elvis Presley have had more chart-toppers than Mariah Carey. NEW YORK (May 27) - Mariah Carey is celebrating her Sweet Sixteenth. The diva notched her 16th No. 1 hit on the Billboard Top 100 singles chart this week with the ballad "We Belong Together," off the album "The Emancipation of Mimi," which has sold more than 2 million copies after less than two months on the charts.Only the Beatles and Elvis Presley, who had 20 and 18 No. 1 singles respectively, have had more chart-toppers."I don't know that it's actually sunken in yet," Carey told The Associated Press on Thursday.It's just the latest high note for Carey, who's been on the comeback trail with "Mimi," her first album since the 2002's "Charmbracelet." That album didn't have blockbuster sales, and came a year after the "Glitter" flop movie and soundtrack, and her breakdown from exhaustion.Carey said she didn't know whether "Mimi" would be a best seller: "I didn't know what to expect when I put this record out except I knew that it was a good record and I was happy with it."Asked why the album was doing so well, Carey said, "I feel like it was just timing and that for the first time, I feel like this is an expression of who I am."Since its release in April, when it debuted at No. 1, the album has been in the top five every week. On Wednesday night, Island Def Jam Chairman Antonio "L.A." Reid threw Carey a party to celebrate at Jay-Z's 40-40 club. The label says "We Belong Together" is the biggest song in its history with an audience of more than 157 million."I look at this moment as an incredible blessing. It's part of my struggle," Carey said. "It's made me a stronger person and made me appreciate this."And while plenty of critics doubted she would be able to revisit the multiplatinum glory years of her past, Carey doesn't plan on saying "I told you so.""It's almost as if I were to caught get up in my own hype at the moment ... and be like all, 'Wow, I'm so wonderful,"' she said. "Then I would have to believe all of the naysayers as well."5/27/05

He was on Oprah yesterday. Seemed very gay to me... And the rumors about Rebecca and John have been floating around for years.

Princess, can you get your hands on any of those pics of him pleasuring himself??

Contrary to popular belief, the soundtrack to "Glitter" is one of Mariah's best albums! It's full of great 80s sounding tracks and was sorely underrated.

Love, love, love Mariah's new song "It's Like That." It's one of those songs that could be sung by anyone, i.e. Ashanti, Ciara, etc., but it's very catchy and is now in the Top 20 on the pop charts. Go Mariah, welcome back.

Joan & Melissa all the way!! I can't find them either! Ugh. But Star's the train wreck you can't help but watch.

Can't stand that guy. I think he's the biggest ass-kissing p__y on the planet for how he sold Janet down the river after the Super Bowl. Everyone forgets that he's the one who tore off her bustier, but he ran around like a little girl apologizing and kissing NARAS' ass so he could get his Grammy on camera. Not to mention that he's cocky and arrogant like his pal Usher... Don't get me started on him either. LOL.

Thanks for the welcome, Bobby, and you're probably right about Star keeping her husband away from Usher! It irks me that I even know Star's husband's name!!

LOL about her not getting into the parties. Ugh. That is one woman who really gets on my nerves, and why was her gay husband standing behind her the whole time, on camera no less??