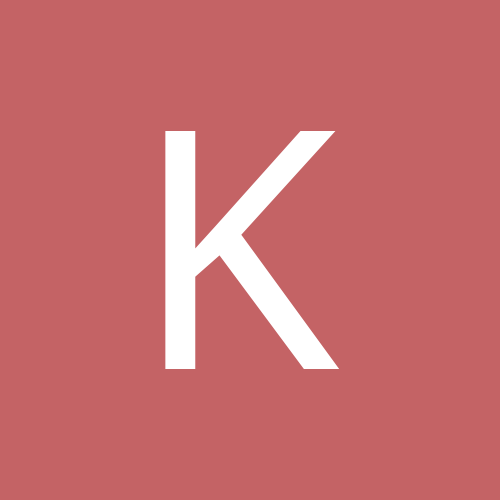 Content count

835

Joined

Last visited

Days Won

9
Community Reputation
34
Excellent
Profile Information
Gender
Location
Interests

Love to hang out at my cabin in Northern Wisconsin.
Married to Mr. Topaz for 38 years.
Love warm, tropic locations during winter months.
Previous Fields
How did you find ChitChat?

saw it mentioned in Ted Casablanca's column
Just found Sherlock on Netflix with Benedict Cumberbatch. I remember a fellow chatter said they liked it. I love it! I've been a fan of Sherlock Holmes since I was a young girl and this version is really fun to watch.

I like him too! Always did. Seems like a classy guy on screen and off.

I've lost family from 3 generations this year. My precious great-niece, born with 2 sets of chromosomes, survived for one week. My cousin Brett, such a sweet and gentle person, struck by cancer and gone too soon and just this week my aunt died. Then there is the circle of life... New niece will be born in June. Cousin Karen beat breast cancer and we all have been reminded to cherish the ones we love, every single day.

read the whole article. Finally recognized her towards the end. I love classic gossip, hollywood or elsewhere. Thanks for posting Hoya!!

Has this multi episode aired yet? Has anyone watched it? It's on A&E I think. Just found this: http://www.rollingstone.com/tv/news/5-things-we-learned-from-leah-reminis-scientology-tv-show-w452906

According to TMZ, the hospital is not releasing Kanye today as they reported earlier. I believe this is very serious. I also believe that many people in the industry, his wife included, were keen to his mental instability long before this (and used it to their benefit?)

Very sorry to hear about Ron Glass passing away. He was so funny on Barney Miller. I loved the fashion sense and intellectual snobbishness his role called for.

KikiTopaz replied to MissuTam's topic in Open Forum

So we're all a bunch of pot head winos? God, I love this group. I am definetly not happy about Pence. Trump is going to be impeached, but Pence is downright scary, especially for women and children. (didn't he approve a bill in Indiana that says you can physically punish your children?) I am more afraid of Pence rising to the highest office of President than Trump's mishandling of our country. We'll survive Trump. Pence? I'm not so sure.

So back in the day, when I was about 17, I read the book "Shanna" by Kathleen E. Woodiwiss. I thought it was the perfect female name, as it could be both professional and romantic, so that's what I named our first born daughter. (I let Mr. Topaz name our 2nd daughter to be fair.) Every person we've met who shares the Shanna name all have the same story, "it came from the book." Fast forward 30+ years and we just met another Shanna From the Book two weeks ago. I still love the name.

3

I am not a fan of Kanye (except for Goldigger) and now I'm all out pissed that Jay Z is trying to buy my beloved Prince's music catalog. I'm sure you all know more about Beyonce than I do, but I just don't understand the hype. Is she that good? Does she have real musical talent or does shaking & showing her bootatas (booty and tatas) the real draw?

KikiTopaz replied to KikiTopaz's topic in Open Forum

Here is the link to my website. I've scaled back a bit and now concentrate on bottle engraving only. mainstreet-etch.com Still working full time and doing this on the side. Not looking forward to winter again because my equipment is in the garage and I live in Minneapolis. Kiki

I really try not to follow the K Klan but I knew something was going to happen soon. Karma came a knockin', pistol cockin' gems were taken, Kim badly shaken. Karma's a bitch when you flaunt the rich, but you're the one who created this sitch. Now, I'm going to challenge you, Mrs. West. Take that insurance money and go help the world's starving and suffering children. Give your children a better example than your mother gave you. ​

The spin has already begun. I've seen several news snippets mentioning Brad and Marion Cottilard. http://www.usmagazine.com/celebrity-news/news/angelina-jolie-brad-pitt-split-did-marion-cotillard-play-a-role-w441002

I truly miss Ted. He appears to be happy and successful with his art gallery in Palm Springs. He's always been such a naughty little boy. Have you seen the artwork he features? I wonder if he's found a true love yet? I wish him nothing but the best. I'm forever grateful for all of the entertaining, thought-provoking blind items he provided. He will always be gossip royalty to us old-timers. Ted/Bruce, if you're out there, throw us a bone and say hello (and I said bone, not boner. I'm still a naughty little girl too).

I've heard it was done very well and the critics actually like it. I haven't seen it. I'm still upset that no one listened to me about the gloves. I was eleven years old when I borrowed my stepmother's leather gloves one day. I made just one snowball after school and threw it at my friend. The gloves had gotten a bit wet but when they dried, they had shrunk and that's how I got busted by the stepmother for wearing her gloves. If they would have introduced this information about how leather shrinks when wet, the spectacle of OJ trying them on would have been a moot point or could have led the way to his conviction.